NAVAL ARCHITECT BUREAU
Leading engineering solutions and reliability decisions for your fleet
LLC "NAVAL ARCHITECT BUREAU" is an engineering company providing design, consulting and research services for sea and river fleet.
Our bureau was founded by graduates of the Naval Architect Department of Odessa National Maritime University in 2014.
Our specialists have developed and successfully implemented new shipbuilding projects, reclassification and modernization projects, operational documentation, navigation area expansion groundings and software applications.
Projects were approved by the following classification societies: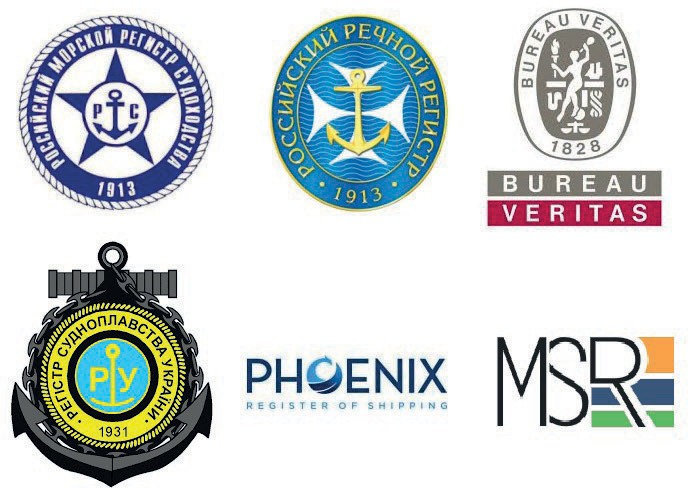 Bureau Veritas
Shipping Register of Ukraine
RMRS
RRR
Phoenix register
Mediterranean Shipping Register
International Naval SURVEYS BUREAU - INSB

If talking about small craft design, more than 15 objects of various types and purposes for operation on inland waterways were built according to our projects:
pleasure yachts
multihull vessels
boat houses
floating bridges
floating berths
boats
Over the last years our engineers have been working on projects for ship-lifting structures:
full detailed project of smart floating dock – stern-lifter with lifting capacity 350 t for DDSG Company was developed and in 2019 the object was built and brought into service
lightweight check and new operational documentation was fulfilled for floating dock No. 1084 of PJSC "Dunaysudoremont"
for Chernomorsk ship-repair yard floating docks No.152 and No. 154 were carried out actual hull strength calculations
sketch project of a floating dock with lifting capacity 5000 t with the use of donor vessel hulls was developed in co-operation with our partners –"PROSHIP" bureau
Also we have carried out a big amount of design works for tug and tow caravans
- grounding of caravan operation including 1 pusher and 12 barges with total loading capacity 1 9 000t on European inland waterways, which allowed our Customer to approve his leading position in the field of river transportation of goods;
- reclassification projects for river class barges to operate in coastal zone;
- engineering works on aft part reinforcement of barges in order to provide possibility of pushing;
- actual hull strength calculations for barges and tugs;
- sketch and full-detailed projects of main engine replacement on tugs;
- sketch designs of hatch covers modernization of river fleet to provide watertightness and strength for operation in coastal zone;
- consulting in selection of on-sale barges and pushers to operate on Ukrainian inland waterways and Black Sea coastal zone.
Our long-term customers are such shipping companies as: DDSG, UKRICHFLOT, CUNDA SHIPPING, ASCET SHIPPING