Today, the absence of design documentation on existing ships is a big problem for the Shipowner and can lead to various negative effects:
wrong choice when buying vessel
loss of time and money on technical expertise before buying a vessel
arrest of a vessel at the request of Port State Control
problems when getting class
improper loading in port
ship repair delays
incorrect choice of sheet and profile metal when repairing
additional costs and increase the complexity of design and construction work
Over the years of work, a large number of drawings and other documentation have been collected in the archive of our company in scanned (sometimes in as photo) or paper format for various types of vessels.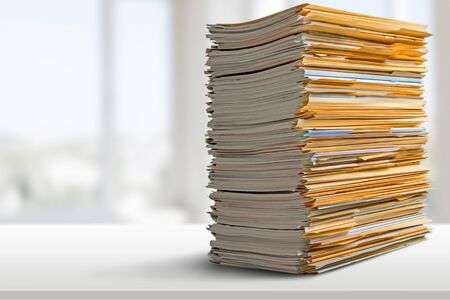 If you need design documentation for the project of the vessel indicated in the table below - you can contact us in any convenient way
Please, find below a table of designs for which we have this or that documentation.
If you can not find the project you are interested in the table - write to us in any case. Our database is constantly updated.
In addition, we are ready to help you with drawings recovery, both structural and general design, by performing full-scale measurements.
Design No.

Head vessel name or type

Type and purpose

Navigation area

Main

characteristics

General cargo ships

650

Tissa, Telnovsk

dry cargo vessel, general cargo transportation

unrestricted

Length: 70.18 m
Breadth: 10 m
Draught: 3.81 m
Main engine: 2x400 HP diesels "JLR216 / 310"

564

Dneproges

dry cargo vessel, general cargo transportation

unrestricted

Deadweight: 7215 t
Length: 130.91 m
Breadth: 16.83 m

Depth: 9.53 m
Draught: 7.63 m

Main engine: 4 diesel engines "10D 20.7 / 25.4" type "3D-100"

567

Leninkiy Komsomol

dry cargo vessel, general cargo and grain transportation

unrestricted

Deadweight: 16040 t
Length: 169.90 m
Breadth: 21.80 m

Depth: 12.90 m

Draught: 4.05 / 9.73 m

550

Amguema

ice-breaking transport (dry cargo vessel), general cargo transportation

unrestricted

Deadweight: 6340-9573 t
Length: 133.0 m
Breadth: 18.8 m

Depth: 11.6 m
Draught: 9.1 m

Main engine: "10DN 20.7 / 25.4" (USSR)

594

Poltava

general cargo vessel, general cargo transportation

unrestricted

Length: 155.73 m
Breadth: 20.64 m
Depth: 12,34m
Draught: 9.07 m

595

Bezhitsa

general cargo vessel, general cargo transportation

unrestricted

Deadweight: 12730 t
Length: 155.73 m
Breadth: 20.64 m
Depth: 12,36m
Draught: 9.09 m
Main engine: diesel "7DKRN 74/160"

B-44

Murom

dry cargo vessel, general cargo transportation

unrestricted

Length: 155.0 m
Breadth: 20.2 m

Depth: 11.8 m
Draught: 5.67 / 9.35 m

Main engine: Sulzer "6RD76" diesel

Povenets

dry cargo vessel, general cargo transportation

unrestricted

Length: 105.85 m
Breadth: 14.61 m

Depth: 8.00 m
Draught: 4.30 / 6.64 m
Main engine: diesel "K6Z 57 / 80A"

B-54

Leninogorsk

dry cargo vessel, general cargo transportation

unrestricted

Deadweight: 10350-11385 t
Length: 153.90 m
Breadth: 19.40 m
Depth: 12,55m
Draught: 3.93 / 8.75 m
Main engine: diesel "C758S"

B-43

Simferopol

dry cargo vessel, general cargo transportation

unrestricted

Deadweight: 12457 t
Length: 154.85 m
Breadth: 20.20 m

Depth: 11.80 m
Draught: 3.17 / 8.94 m
Main engine: 6RD-76 diesel, type 6DKRN 76/155

234

Sergey Botkin

general cargo transportation

unrestricted

Length: 129.7 m
Breadth: 16.8 m

Depth: 10.1 m
Draught: 3.60 / 7.52 m

1563

Slavyansk

dry cargo vessel, general cargo transportation

unrestricted

Deadweight: 12887 t
Length: 152.8 m
Breadth: 20.6 m

Depth: 12.0 m
Draught: 5.59 / 9.02 m
. Main engine: 6DKRN 74 / 160-2 diesel

1568

Kapitan Kushnarenko

dry cargo vessel, general cargo transportation

unrestricted

Deadweight: 15735 t
Length: 169.50 m
Breadth: 21.78 m

Depth: 13.20 m
Draught: 6.57 / 9.64 m
Main engine: diesel engine "9DKRN 74 / 160-2"

1572

Kishinev

dry cargo vessel, general cargo transportation

unrestricted

Deadweight: 4156 t
Length: 123.53 m
Breadth: 15.02 m

Depth: 6.53 m
Draught: 2.83 / 4.50 m
Main engine: "8DR 30 / 50-4"

B-40

Communist

dry cargo vessel, general cargo transportation

unrestricted

Deadweight: 12707 t
Length: 154.65 m
Breadth: 20.60 m

Depth: 12.70 m
Draught: 4.88 / 9.02 m
Main engine: 6RD76 diesel engine (type 6DKRN 76/155)

1562

Pjatidesjatiletie komsomola

general cargo vessel, transportation of general and bulk cargo

unrestricted

Length: 129.93 m
Breadth: 17.83 m
Draught: 7.84 / 6.52 m

SEV-17

Irkutsk

dry cargo vessel, general cargo transportation

unrestricted

Deadweight: 12882 t
Length: 151.45 m
Breadth: 20.30 m

Depth: 11.90 m
Draught: 4.70 / 8.90 m
Main engine: Diesel engine "K8Z 70 / 120E"

331

Warnemuende

transportation of general cargo, liquid cargo, containers

unrestricted

Length: 150.37 m
Breadth: 21.8 m
Draught: 8.84 m

1585

Geroi Panfilovcy

general cargo transportation

unrestricted

Deadweight: 13500 t

Length: 162.3 m
Breadth: 22.2 m
Draught: 9.17 m
Depth: 13.4 m
Main engine: 6DKRN 74 / 160-3

1576

Sovetskaja Jakutija

transportation of general, bulk and supply cargo, timber and containers

unrestricted

Deadweight: 3984 ... 4050 t

Length: 123.53 m
Breadth: 15.02 m
Depth: 6.53 m
Draught: 2.80 / 4.50 m
Main engine: 8DR 30 / 50-4 -1

Neptun 341

Rostok

general cargo transportation

unrestricted

Length: 117.94 m

Breadth: 16.5 m

Depth: 8.6 / 9.9 m

Draught: 6.92 / 6.1 m

Power plant power: 5400 hp

1586

Nikolay Zhukov

general cargo, bulk and valuable cargo, container, citrus

unrestricted

Deadweight: 7700 t
Container capacity: 219 TEU
Length: 136.76 m
Breadth: 17.84 m

Depth: 10.41 m
Draught: 5.67 / 8.26 m
Main engine: diesel engine "5DKRN 62 / 140-3"

B-46

Leninskaja gvardija

general cargo transportation

unrestricted

Length: 135.25 m
Breadth: 18 m

Depth: 10.2 m
Draught: 7.46 m
Deadweight: 7400 t

16076

Izvestija

universal multi-purpose dry cargo / ro-ro

unrestricted

Length: 132.46 m
Breadth: 20.50 m

Depth: 12.20 m
Draught: 6.97 / 9.43 m
Main engine: B&W diesels "12U 28LU"

740 / 2V

Junyj partizan

general cargo transportation

unrestricted

Deadweight: 2180 t,
Length: 88.75 - 80.35 m,
Breadth: 12.83 m,
Draught: 5.74 m, 57 TEU,
Main engine: SULZER 8TAD36, power = 2080 hp

1557

Sormovskij

dry cargo vessel, general cargo transportation

R2-RSN

Length: 114.2 m
Breadth: 13.2 m

Depth: 5.5 m
Draught: 3.8 m
Deadweight: 3350 t
Displacement: 4200 t

Main engine: 6NVD 48A-U

304

Yuri Klementyev

general cargo vessel, transportation of packaged timber, cellulose, paper rolls,
containers, general and bulk cargoes, coal

1st limited in the areas of the North and Baltic Seas and along the Saimaa Canal

Deadweight: 2950 t
Length: 82.50 m
Breadth: 12.78 m

Depth: 6.23 m
Draught: 5.42 m

301

Pioneer

dry cargo vessel, general cargo transportation

unrestricted

Deadweight: 4668 t
Length: 105.69 m
Breadth: 15.60 m

Depth: 8.00 m
Draught: 4.53 / 6.79 m
Main engine: Diesel MAN "K6Z 57 / 80A3"

431

Vyborg

dry cargo vessel, transportation of general cargo and grain

unrestricted

Deadweight: 12295 t
length: 150.7 meters
Breadth: 20.0 meters
Depth: 11.6 meters
Draught: 5.46 / 8.91 m
Main engine: diesel MAN "K9Z 70/120 A5"

435

Fryazino

dry cargo vessel, general cargo transportation

unrestricted

Length: 94.20 m

Breadth: 14.00 m

Draught: 2.28 m

Depth: 5.7 m

Main engine: "Seltzer" 6 TD 56

638

SDP-1701

non-self-propelled bulk cargo barge

Length: 80.70 m
Breadth: 10.50 m

Depth: 3.70 m
Draught: 2.32 m
Displacement: 1554 t

B-45

Belomorskles

timber carrier vessel, ice class, general cargo transportation

unrestricted

Deadweight: 6036 t (timber), 5726 t (grain)
Length: 123.88 m
Breadth: 16.70 m

Depth: 8.40 m
Draught: 3.43 / 7.51 m

770

Tiksi

dry cargo vessel, general cargo transportation

unrestricted

Deadweight: 12050 t

Length: 157.5 m

Breadth: 19.5 m

Depth: 11.9 m

Draught: 3.92 / 9.23 m

Main engine: diesel "BW874 VTBF-160"

790

Abruka

transportation of bulk and general cargo

100 miles offshore

Deadweight 583 t

Length: 49.24 m
Breadth: 8.23 m
Depth: 3.62 meters
Draught: 3.26 m
Displacement: 885 m
Main engine: 4DR 30 / 50-3 (USSR)

912

ST-300

transportation of grain, packed goods, containers and timber

European and Siberian rivers

Length: 62.3 m

Breadth: 9.3 m

Depth: 2.2 / 2.6 m

Displacement: 560/572 t

Draught: 1.23 / 1.26 m

Main engine: 6CHNSP18 / 22

573

Pekin

Displacement: 40 150 t
Deadweight: 30 900 t
Length: 202.8 m
Breadth: 25.8 m

Depth: 13.7 m
Draught: 10.9 m
Main engine: steam turbine

251

Andijan (1st series)

dry cargo vessel, general cargo transportation

Unrestricted

Deadweight: 4375 t
Length: 104.20 m
Breadth: 14.44 m

Depth: 7.94 m
Draught: 6.58 m

1526

S-201

dry cargo vessel, general cargo transportation

Black Sea-Azov basin

Deadweight: 212-243 t
Length: 40.45-41.10 m
Breadth: 6.50 m
Depth: 3.00-3.01 m
Draught: 1.93-2.00 m

Main engine: "12CH 15/18"

507B

Volgo-Don

dry cargo vessel, general cargo transportation

O-PR (after the modernization of M-PR; M-SP and above)

Length: 138.3 m
Breadth: 16.7 m

Depth: 5.5 m
Draught: 3.53 m
Deadweight: 5000 t
Displacement: 6750 t

Main engine: 6CHRN 36/45

1565

1565

dry cargo vessel, general cargo transportation

O-PR (after the modernization of M-PR; M-SP and above)

Length: 105.85 m

Breadth: 16.7 m

Depth: 5.5 m

Draught: 3.85 m

Deadweight: 4000 t

Main engine: 6CHRN 36/45

2075

Lena

unrestricted

Deadweight: 7430 t
Length: 130.19 m
Breadth: 18.88 m

Depth: 8.70 m
Draught: 4.56 / 8.17 m
Main engine: 8MH-42 diesel engine (Sulzer, Holland)

3044

Pula

General cargo transportation

unrestricted

Length: 159.42 / 176.24 m

Breadth: 21.30 m

Depth: 12.65 m

Draught: 10.01 / 9.81 m

4009

Abkhazia

cargo-passenger, transportation of general cargo

unrestricted

Deadweight: 1313 t
Length: 131.59 m
Breadth: 18.25 m

Depth: 8.15 m
Draught: 4.73 / 5.51 m
Main engine: "TSK-3.2 MP11" (1953, GDR)

15881

Vitaly Dyakonov (2nd series Vasily Shukshin)

transportation of containers, coal, timber

unrestricted

Length: 124.4 m
Breadth: 16.4 m

Depth: 7.5 m
Draught: 5.5 m
Deadweight: 5000 t
Displacement: 8900 t

Main engine: 6CHRNP 36/45

1294

Ano Kato

general cargo transportation

unrestricted

Deadweight: 8865 t

Length: 130.9 m

Breadth: 17.7 m

Depth: 10.2 m

Draught: 8.1 m

Main engine: 1 x 6300 kW

15640

Ramon Aboitiz

multipurpose universal dry cargo vessel

unrestricted

Deadweight: 7150-7700 t

Length: 134.3 m

Breadth: 19.9 m

Depth: 9.0 m

Draught: 7.26 m

Main engine: 5222hp

1743

Omskij

multipurpose universal dry cargo vessel

R2-RSN

Deadweight: 3200 t

Length: 108.4 m

Breadth: 15.2 m

Depth: 5.0 m

Draught: 3.3 m

Main engine: 6NVDS 48A-2U

191 , R-168, 19620

ST-1300

dry cargo vessel, transportation of vegetables, grain, containers

O-PR

Length: 86.45 m

Breadth: 12.25 m

Depth: 3.5 m

Main engine: diesel 6T23LU-2

559B

Okskij

Dry cargo vessel, general cargo transportation

O2.0

Length: 85.04 m

Breadth: 15.03 m

Depth: 2.8 m

Draught: 2.23 m

Main engine: P8DV-136

92-040

Amur

Dry cargo vessel, general cargo transportation

M-SP (ice)

Length: 116 m

Breadth: 13.43 m

Depth: 6 m

Draught: 4 m

Main engine: Skoda 6-27.5 A2L

285

Ladoga

river-sea combined navigation vessel, transportation of general cargo, containers, timber, bulk cargo, grain

R2

Length: 81 m

Breadth: 11.95 m

Depth: 5.6 m

Draught: 3.5 / 4.0 m

Deadweight: 2155 t

Main engine: 6NVD 48A-2U

326

Bakhtemir

a river-sea combined vessel, transportation of large-capacity 20-foot and standard 5-ton containers, of general cargo, timber, bulk cargo, including grain and coal

R2-RSN

Deadweight: 2187 t

Length: 81.9 m

Breadth: 11.8 m

Depth: 4.0 m

Draught: 3.9 m

Main engine: 8VD 36/24 A-1U

781

Baltijskij

dry cargo vessel, transportation of general cargo, timber and bulk cargo

R2-RSN

Deadweight: 2122 t

Length: 96.0 m

Breadth: 13.0 m

Depth: 5.50 m

Draught: 3.27 / 3.34 m

Main engine: 6NVD 48A

791

Volgo-Balt

cargo vessel, transportation of grain cargo, coal

M-SP

Deadweight: 2700 t

Length: 114.02 m

Breadth: 13.224 m

Displacement: 3920 t

Main engine: 6NVD48AU

2-95, 2-95A, 2-95A / R

Volgo-Balt

dry cargo vessel, transportation of coal, grain, timber and general cargo, containers

M-SP

Deadweight: 3556 t

Length: 114.0 m

Breadth: 13.23 m

Depth: 5.5 m

Draught: 3.9 m

Main engine: 6L 275 IPN (2 * 515 kW)

19610

Volga

dry cargo vessel, transportation of general cargo, timber and bulk cargo

unrestricted

Deadweight: 6300 t

Length: 139.8 m

Breadth: 16.7 m

Depth: 6.7 m

Draught: 4.7 m

Main engine: 8NVDS 48A-3U

M-050C

Georgy Agafonov

refrigerator, vegetable carrier, food transportation

R2-RSN

Deadweight: 1950 t

Length: 91.9 m

Breadth: 13.6 m

Depth: 4.9 m

Draught: 2.5 m (river); 3.39 m (sea)

21-88

Kaliningrad

dry cargo vessel, transportation of general cargo, grain

"O" or "O-PR" and "M"

Length: 103.5 m

Breadth: 12.4 m

Depth: 4.89 m

Draught: 2.84 m

Main engine: 6L275PN diesel

292

Sibirskij

dry cargo vessel, transportation of general cargo, grain

R3-RSN

Length: 128.3 m

Breadth: 15.63 m

Depth: 5.45 m

Draught: 3.0 m

Main engine: EG -60volga

05074

Volzhskij

dry cargo vessel, transportation of general cargo, grain

O; O-PR / M-SP

Deadweight: 5130 t

Length: 138.4 m

Breadth: 16.7 m

Depth: 5.5 m

Draught: 3.8 m

Container vessels

1590

Sestroretsk

container vessel, container and general cargo transportation

unrestricted

Deadweight: 5720 t

Length: 130.0 m

Breadth: 17.3 m

Depth: 8.5 m

Draught: 6.92 m

Main engine: "5DKRN 62 / 140-3"

1597

Alexander Fadeev

container vessel, general cargo transportation in containers

unrestricted

Deadweight: 6385 t

Length: 129.42 m

Breadth: 19.24 m

Depth: 10.43 m

Draught: 5.08 / 7.51 m

Main engine: diesel engine "5DKRN 62 / 140-3"

Mercur

Hudozhnik Sar'jan

container vessel, general cargo transportation in containers

unrestricted

Length: 173.9 m

Breadth: 25.9

Depth: 15.9 m

Draught: 9.82 m

Main engine: (BMZ) type 9DKRN 80 / 160-4

Mercur II

Kapitan Gavrilov

container vessel, general cargo transportation in containers

unrestricted

Length173.9m

Breadth: 25.9

Depth: 15.9m

Draught: 9.82m

Main engine: (BMZ) type 9DKRN 80 / 160-4

Timber carriers

580

Pavlin Vinogradov

timber carrier, transportation of timber and grain

unrestricted

Deadweight: 6402 t

Length: 121.75 m

Breadth: 16.1 m

Depth: 8.25 m

Draught: 7.07 m

B-514-RT

Volgoles

timber carrier, transportation of timber and grain

unrestricted

Deadweight: 6205 t (timber), 5895 t (grain)

Length: 123.88 m

Breadth: 16.70 m

Depth: 8.45 m

Draught: 2.86 / 7.02 m

Main engine: diesel Sulzer "5SAD-72"

B-45

Belomorskles

timber carrier, ice class, transportation of timber and grain

unrestricted

Deadweight: 6036 t (timber), 5726 t (grain)

Length: 123.88 m

Breadth: 16.70 m

Depth: 8.40 m

Draught: 3.43 / 7.51 m

Main engine: diesel "562VT2BE-140"

596

Vytegrales

timber carrier, ice class, transportation of timber and grain

unrestricted

Deadweight: 6550 t (timber), 5970 t (grain)

Length: 121.90 m

Breadth: 16.70 m

Depth: 8.30 m

Draught: 4.28 / 7.12 m

Main engine: diesel "9DKRN 50/110"

596M

Petrozavodsk

timber carrier, ice class, transportation of timber and grain

unrestricted

Deadweight: 6535 t (timber), 5995 t (grain)

Length: 120.70 m

Breadth: 16.73 m

Depth: 8.30 m

Draught: 7.17 m

Main engine: diesel "9DKRN 50/110"

268

Igarkales

timber carrier, transportation of timber and grain

unrestricted

Deadweight: 3715 t

Length: 102.3 m

Breadth: 14 m

Depth: 7.04 m

Draught: 6.0 m

233

Kotlasles

timber carrier, transportation of timber and grain

unrestricted

Deadweight: 3819/3480 t

Length: 102.1 m

Breadth: 14 m

Depth: 6.85 m

Displacement: 5674/5335 t

Draught: 6 / 5.7 m

228

Ladogales

timber carrier, transportation of timber and grain

unrestricted

Deadweight: 3796/3455 t

Length: 102 m

Breadth: 14.03 m

Depth: 6.89 m

Displacement: 5697/5356 t

Draught: 5.7 / 6 m

A357 SNG

Alexander Dovzhenko

timber carrier, transportation of timber and grain

unrestricted

Deadweight: 3370 t

Length: 100.54 m

Breadth: 14.36 m

Depth: 6.8 m

Draught: 6.0 m

021E2

Igor Grabar

timber carrier, transportation of timber and grain

unrestricted

Deadweight: 4467 t

Length: 97.32 m

Breadth: 16.20 m

Depth: 7.70 m

Draught: 6.36 m

1590P

Pioner Moskvy

timber carrier, transportation of timber and grain

unrestricted

Deadweight: 6780 t

Length: 129.95 m

Breadth: 17.33 m

Depth: 8.49 m

Draught: 7.33 m

Main engine: "5DKRN 62 / 140-3"

B-436

Nikolay Novikov

timber carrier, transportation of timber and grain

unrestricted

Deadweight: 13500 t

Length: 150.08 m

Breadth: 20.98 m

Depth: 11.60 m

Draught: 8.54 m

B-540/1

Vlas Nichkov

timber carrier, transportation of timber and grain

unrestricted

Deadweight: 14220 t

Length: 151.7 m

Breadth: 21.1 m

Depth: 11.6 m

Draught: 8.7 m

Main engine: Sulzer 6RND 68

247

Mirnyj

timber carrier, transportation of timber and grain

unrestricted

Deadweight: 3560 ... 3950 t

Length: 102.3 m

Breadth: 14.0 m

Depth: 6.7 ... 6.9 m

Draught: 5.9 ... 6.2 m

Main engine: DM550 VTBF-110

450

Maloyaroslavets

timber carrier, transportation of timber and grain

unrestricted

Deadweight: 3584 t (timber), 3324 t (general cargo)

Length: 100.75 m

Breadth: 14.34 m

Depth: 7.10 m

Draught: 5.98 m (full load)

Main engine: "8DR 43/61-B1"

450B

Siberiales

timber carrier, transportation of timber and grain

unrestricted

Deadweight: 4230 t

Length: 104.4 m

Breadth: 14.37 m

Depth: 7.12 m

Main engine: BMZ-B & W 5DKRN 50/110

232

Spartak

timber carrier, transportation of timber and grain

unrestricted

Deadweight: 1718 t

Length: 77.81 m

Breadth: 11.5 m

Depth: 5.6 m

Draught: 4.73 m

1574

Sovetskij voin

timber carrier, transportation of timber and grain

unrestricted

Deadweight: 2485 t (timber), 2230 t (general cargo)

Length: 81.90 m

Breadth: 12.54 m

Depth: 6.04 m

Draught: 5.43 m (timber), 5.15 m (general cargo)

Main engine: diesel "6L525IIPS"

403 / 2A

Sosnowiec

timber carrier, transportation of timber and grain

unrestricted

Deadweight: 1156 t

Length: 80.27 m

Breadth: 11.95 m

Depth: 5.65 m

Draught: 3.98 m

Main engine: 6TAD 36 (6DRN 36/60)

1575

Balkhash

timber carrier, transportation of timber and grain

unrestricted

Deadweight: 1528 t (timber), 1367 t (general cargo)

Length: 72.15 m

Breadth: 11.32 m

Depth: 5.00 m

Draught Maximum: 3.72 / 4.63 m

Main engine: diesel engine "8DR 30 / 50-4-2"

Chip carriers

16700/23500

Grigory Alekseev

Chip carrier, transportation of wood chips, grain cargo

unrestricted

Deadweight: 23606 t

Length: 169.45 m

Breadth: 24.64 m

Depth: 16.40 m

Draught: 4.88 / 9.92 m

Main engine: diesel "B&W 6K62EF"

570

Inzhener Belov

cotton carrier, transportation of cotton, wood and timber, bulk cargo, grain.

100 miles offshore

Deadweight: 4016 t

Length: 120.0 m

Breadth: 15.0 m

Depth: 6.5 m

Draught: 2.52 / 4.20 m

Main engine: diesels "8DR 30 / 50-2"

Coal carriers

401

Ugleuralsk

coal carrier, transportation of coal and other bulk cargoes

unrestricted

Deadweight: 7185 t

Length: 133.7 m

Breadth: 17.0 m

Depth: 9.5 m

Draught: 6.13 / 7.42 m

Main engine: diesel engine "MAN-K7Z 70 / 120C"

410

Jankoy

coal carrier, transportation of coal and other bulk cargoes

unrestricted

Deadweight: 9750 t

Length: 139.5 m

Breadth: 18.0 m

Depth: 10.3 m

Draught: 8.0 m

1573

Rigoletto

coal carrier, transportation of coal and other bulk cargoes.

unrestricted

Deadweight: 36010 t

Length: 199.8 m

Breadth: 27.9 m

Depth: 15.6 m

Draught: 11.2 m

B-470-PW

Zvenigorod

coal carrier, transportation of coal and other bulk cargoes

unrestricted

Deadweight: 22895.7 t

Length: 187.00 m

Breadth: 22.87 m

Depth: 14.60 m

Draught: 5.02 / 9.84 m

Main engine: diesel engine "6RD76"

B-447

Mikha Tskhakaya

coal carrier, transportation of coal and other bulk cargoes

unrestricted

Deadweight: 32193 - 32404 t

Length: 198.75 m

Breadth: 24.40 m

Depth: 15.10 m

Empty Draught: 4.41 m

Draught in full load: 10.77 m

Main engine: Sulzer "7RD76" diesel

1594

Zoya Kosmodemyanskaya

coal carrier, transportation of coal and other bulk cargoes

unrestricted

Deadweight: 49880 t

Length: 215.40 m

Breadth: 31.80 m

Depth: 16.80 m

Draught: 4.48 / 11.73 m

Main engine: diesel "8DKRN 74 / 160-2"

1592

Kapitan Panfilov

coal carrier, transportation of coal and other bulk cargoes

unrestricted

Deadweight: 14,600 t

Length: 146.6 m

Breadth: 19.2 m

Depth: 12.9 m

Draught: 9.42 m

584 E

Sovetskij hudozhnik

coal carrier, transportation of coal and other bulk cargoes

unrestricted

Deadweight: 24350 t

Length: 185.2 m

Breadth: 22.8 m

Depth: 14.15 m

Draught: 10.1 m

Refrigerator vessels

1162

Aragvi

refrigerator vessel, transportation of refrigerated cargo

unrestricted

Deadweight: 4496 t (general cargo), 2200 t (bananas)

Length: 120.54 m

Breadth: 16.40 m

Depth: 8.55 m

Draught: 4.65 / 7.12 m

Main engine: diesel "MAN K8Z 70 / 120С"

949 / B

Chapaev

refrigerator vessel, transportation of refrigerated cargo

unrestricted

Deadweight: 4572 t

Length: 121.68 m

Breadth: 17.00 m

Depth: 9.08 m

Draught: 7.52 m

Main engine: diesel "B687S" (type "7ДКРН 68/120")

B-443

Alexandra Kollontai

refrigerator vessel, transportation of refrigerated cargo

unrestricted

Deadweight: 4394 t (Bananas 2401 t)

Length: 119.76 m

Breadth: 17.00 m

Depth: 11.20 m

Draught: 7.30 m (5.85 m bananas)

Main engine: diesel "762VT2BF-140"

B-437

Nikolaj Kopernik

refrigerator vessel, transportation of refrigerated cargo

unrestricted

Deadweight: 5880 t (Bananas 3750 t)

Length: 139.53 m

Breadth: 17.99 m

Depth: 11.50 m

Draught: 7.78 m (bananas 6.50 m)

Main engine: diesel "8RND68"

569A

Sibir'

refrigerator vessel, transportation of refrigerated cargo

unrestricted

Deadweight: 5170 t

Length: 130 m

Breadth: 16.8 m

Depth: 6.7 m

Draught: 7.0 m)

582

Tavria

refrigerator vessel, transportation of refrigerated cargo

unrestricted

Deadweight: 2320 t

Length: 99.35 m

Breadth: 14.00 m

Depth: 7.20 m

Draught: 5.55 m

583

Amur

refrigerator vessel, transportation of refrigerated cargo

unrestricted

Deadweight: 324 t

Length: 51.89 m

Breadth: 8.00 m

Depth: 3.50 m

Draught: 2.93 m

581

Sevastopol

refrigerator vessel, transportation of refrigerated cargo

unrestricted

Deadweight: 4230 t

Length: 130.90 m

Breadth: 16.80 m

Depth: 9.50 m

Draught: 6.70 m

1347

50 let SSSR

refrigerator vessel, transportation of refrigerated cargo

unrestricted

Deadweight: 11550 t

Length: 172.03 m

Breadth: 23.00 m

Depth: 13.70 m

Draught: 6.94 / 8.22 m

Main engine: diesel engine "6DKRN 74 / 160-3"

1376

Altai

refrigerator vessel, transportation of refrigerated cargo

unrestricted

Deadweight: 2490 t

Length: 107.50 m

Breadth: 14.40 m

Depth: 7.40 m

Draught: 6.75 m

13476

Buhta Russkaja

refrigerator vessel, transportation of refrigerated cargo

unrestricted

Deadweight: 4900/7912 t

Length: 126.60 / 133.95 m

Breadth: 17.97 m

Depth: 10.70 m

Draught: 6.39 / 6.48 m

Main engine: diesel engine "6DKRN 45 / 120-7"

Ro-Ro vessels

0217

Stakhanovets Kotov

ro-flow, transportation of heavy and bulk cargo

unrestricted

Deadweight: 5710 t

Length: 139.5 m

Breadth: 20.2 m

Draught: 3.76 / 6.20 m

Astrakhan

ro-ro, transportation of general cargo and timber, containers,

trucks, cars and buses

unrestricted

Deadweight: 18,260 t

Length: 172.3 m

Breadth: 23.05 m

Depth: 13.7 m

Draught: 10.02 m

1609

Captain Smirnov

ro-ro, transportation of general cargo

unrestricted

Deadweight: 20075 t

Length: 227.34 m

Breadth: 30.00 m

Depth: 11.3 / 21.0 m

Draught: 9.87 m

Main engine: two gas turbine units "M25"

1407

Akademik Tupolev

ro-ro, transportation of cars, trucks and containers

unrestricted

Deadweight: 4200 t

Length: 119.0 m

Breadth: 19.4 m

Depth: 5.9 / 12.6 m

Draught: 5.75 m

1607

Ivan Skuridin

ro-ro, transportation of cars, trucks and containers

unrestricted

Length: 139.50 m

Breadth: 19.20 m

Draught: 6.62 m

Main engine 5DKRN62 / 140-3

4207

Inzhener Machul'skij

ro-ro, transportation of packaged general cargo, 20-foot containers, cars.

unrestricted

Deadweight: 6128 t

Container Capacity: 239 TEU

Length: 124.09 m

Breadth: 19.20 m

Depth: 7.35 m

Draught: 6.43 / 7.02 m

Main engine: Pielstick diesel "16PC2-2V400"

B-481

Sculptor Konenkov

ro-ro, transportation of cars, trucks and containers.

unrestricted

Deadweight: 18461 t

Length: 181.90 m

Breadth: 28.24 m

Depth: 18.00 m

Draught: 9.64 m

Main engine: Zgoda-Sulzer 16ZV 40/48

P-108D

Magnitogorsk

ro-ro, transportation of cars and trucks and containers

unrestricted

Deadweight: 22,690 t

Length: 205.80 m

Breadth: 31.14 m

Depth: 22.15 m

Draught: 9.20 m

Main engine: Valmet B&M 18U50HU

16071

Sergey Kirov

ro-ro, transportation of cars and trucks and containers

unrestricted

Deadweight 12,290 t

Length 157.8 m

Breadth 23.8 m

Depth 16.9 m

Draught 8.86 m
Tankers

1545

Baskunchak

tanker, transportation of oil and oil products

unrestricted

Length: 83.55 m
Breadth: 12.02 m

Depth: 5.32 m
Displacement: 2920 t
Draught: 4.65 m

Main engine: 8DR43 / 61-81

566

Oleg Koshevoy

tanker, transportation of oil and oil products

Caspian Sea

Deadweight: 4696 t

Length: 123.5 m
Breadth: 16.0 m

Depth: 5.5 m
Draught: 4.3 m
Main engine: diesel, power 2 x 800 hp

92

Pevek

tanker, transportation of oil and oil products

unrestricted

Deadweight: 4320 t

Length: 105.10 m

Breadth: 14.78 m

Depth: 6.83 m

Draught: 6.12 m

109

Elgava

tanker, transportation of oil and oil products

unrestricted

Deadweight: 4334 t

Length: 104.85 m

Breadth: 14.81 m

Depth: 6.80 m

Draught: 6.09 m

Main engine: diesel "550-VTBF-110"

720M

Drohobych

tanker, transportation of oil and oil products

unrestricted

Deadweight: 5424 t

Length: 116 m

Breadth: 16.03 m

Depth: 7.83 m

Draught: 6.67 m

563

Kazbek

tanker, transportation of oil and oil products

unrestricted

Deadweight: 11,800 t

Length: 145.50 m

Breadth: 19.20 m

Depth: 10.40 m

Draught: 8.50 m

Main engine: 2 x 2000 hp

Speed: 12.8 knots

1560

Nikifor Rogov

tanker, transportation of oil and oil products

unrestricted

Deadweight: 12335 t

Length: 146.64 m

Breadth: 17.38 m

Depth:11.21 m

Draught: 8.0 m

1559

Velikij Oktjabr'

tanker, transportation of oil and oil products

unrestricted

Length: 162.31 / 162.39 m

Draught: 8.51 / 8.929 m

Depth: 11.21 m

Main engine: BMZ 6-74VT2BF-160

P-1706

Samotlor

tanker, transportation of oil and oil products

unrestricted

Deadweight: 16770 t

Length: 160.0 m

Breadth: 23.0 m

Depth: 12.9 m

Draught: 5.96 / 9.20 m

Main engine: diesel engine "6DKRN 74 / 160-3"

188

Split

tanker, transportation of oil and oil products

unrestricted

Deadweight: 20,740 t

Length: 174 m

Breadth: 23 m

Depth: 12.5 m

Draught: 9.23 m

229C

Sukhumi

tanker, transportation of oil and oil products

unrestricted

Deadweight: 23956-24000 / 23876-23900 t

Length: 183.00 m

Breadth: 23.40 m

Depth: 13.50 m

Draught: 10.02 m

Main engine: MAN "K7SZ 70/125"

1596

Komandarm Fed'ko

tanker, transportation of oil and oil products

unrestricted

Deadweight: 27,500 t

Length: 178.5 m

Breadth: 25.3 m

Depth: 15 m

Draught: 9.74 m

Main engine: 10 600 hp

Speed: 15.4 knots

573

Pekin

tanker, transportation of oil and oil products

unrestricted

Deadweight: 30,900 t

Length: 202.8 m

Breadth: 25.8 m

Depth: 13.7 m

Draught: 10.9 m

Main power: 1 x 19000 hp

Speed: 18.8 knots

591

Lysychansk

tanker, transportation of oil and oil products

unrestricted

Deadweight: 34,643 t

Length: 207.03 m

Breadth: 27 m

Depth: 14.4 m

Draught: 10.64 m

2062

Pablo Neruda

tanker, transportation of oil and oil products

unrestricted

Deadweight: 40,030 t

Length: 195 m

Breadth: 28 m

Depth: 17.8 m

Draught: 12.22 m

Leonardo da Vinci

tanker, transportation of oil and oil products

unrestricted

Deadweight: 48933 t

Length: 227.84 m

Breadth: 31.00 m

Depth: 15.50 m

Draught: 6.11 / 15.50 m

Main engine: diesel "909S"

12990

Pobeda

tanker, transportation of oil and oil products

unrestricted

Deadweight: 68,000 t

Length: 242.6 m

Breadth: 32.2 m

Depth: 18.0 m

Draught: 13.6 m

Main engine: diesel engine "7DKRN 80 / 160-4"

B-524

Marshal Budyonny

tanker, transportation of oil and oil products

unrestricted

Deadweight: 101900 t

Length: 244.5 m

Breadth: 38.8 m

Draught: 16.0 m

Depth: 22.0 m

1551

Krym

supertanker

unrestricted

Deadweight: 150,500 t

Length: 295.08 m

Breadth: 44.95 m

Depth: 25.42 m

Draught: 17.0 m

Main engine: PT2K

1593

Boris Butoma

tanker, transportation of oil and oil products

unrestricted

Deadweight: 109650 t

Length: 258.6 m

Breadth: 39.9 m

Draught: 15.7 m

Depth: 21.4 m

Main engine: 9DKRN84 / 180-3

1552

Sofia

tanker, transportation of oil and oil products

unrestricted

Deadweight: 49370 t

Length: 230.55 m

Breadth: 31 m

Depth: 15.4 m

Draught: 11.59 m

R1598

Sergey Kirov

tanker, transportation of oil and oil products

unrestricted

Deadweight: 5630/7410 t

Length overall: 147.0 m

Breadth: 17.44 m

Depth to upper deck: 7.50 m

Main engine: diesel engine "8TAD 36"

B-70

Bauska

tanker, transportation of oil and oil products

unrestricted

Deadweight: 19089 t

Length: 176.90 m

Breadth: 21.80 m

Depth: 11.80 m

Draught: 9.53 m

Main engine: diesel engine "6RSAD76" type " Sulzer "

15966

Grigory Nesterenko

tanker, transportation of oil and oil products

unrestricted

Deadweight: 28,750 t

Length: 178.5 m

Breadth: 25.3 m

Depth: 15 m

Draught: 11 m

109

Elgava

tanker, transportation of oil and oil products

unrestricted

Deadweight: 4334 t

Length: 104.85 m

Breadth: 14.81 m

Depth: 6.80 m

Draught: 6.09 m

Main engine: diesel "550-VTBF-110"

160

Altai

tanker, transportation of oil and oil products

unrestricted

Length: 106.07 m

Breadth: 15.4 m

Depth: 7.9 m

Displacement: 7225 t

Draught: 6.5 m

1577, 558

Volgoneft

tanker, transportation of oil and oil products

M-SP

Length: 132.6 m

Breadth: 16.9 m

Depth: 5.5 m

Draught: 3.52 m

866

TN (NT, TR)

600 ton oil tanker, bunker

O2.0

Deadweight: 600 t

Length: 65.5 m

Breadth: 9.6 m

Depth: 2.8 m

Draught: 1.95 m

1271A

Bunker

Port oil tanker

Deadweight: 1266 t

Length: 52.5 m

Breadth: 10.5 m

Depth: 5.5 m

1570, 1553

Oil carrier

tanker, transportation of oil and oil products

R2-RSN

Deadweight: 3280 t

Length: 119.0 m

Breadth: 13.5 m

Depth: 5.8 m

Draught: 3.8 m

621

Lenaneft

tanker, transportation of oil and oil products

M-SP

Length: 122.75 m

Breadth: 15.3 m

Depth: 5.2 m

Draught: Cargo: 2.53 m

Main engine: diesel 6 NVDS 48 A -2 U

15965

Dmitry Medvedev

tanker, transportation of oil and oil products

unrestricted

Deadweight: 26 430 t

Length: 179 m

Breadth: 25.3 m

Draught: 15.0 m
Ferries

721

Sovetskij Azerbajdzhan

ferry

Caspian Sea

The capacity of railway cars, pcs: 30

Passenger capacity, persons: 289

Length, m: 135

Breadth, m: 18.4

Depth, m: 6,2

Draught average, m: 4.06

618M

Zolotoj rog

ferry

Capacity: 5 trucks, 150 persons

Length: 39.8 m

Breadth: 10.2 m

Draught: 2.49 m

1876

Tehumardi

ferry

Deadweight: 346 t

Length: 55.47 m

Breadth: 12.84 m

Depth: 6.00 m

Draught: 4.50 m

6/74

Geroi Shipki

sea rail ferry, transportation of railway wagons, trailers, roll trailers, cars and refrigerated sections

R1

Deadweight: 8750/12160 t

Length: 184.5 m

Breadth: 26.49 m

Depth: 1.4 m

Draught max: 6.5 / 7.4 m

0379

Sovetskij Dagestan

ferry, transportation of rail and road transport in the Caspian Sea.

Caspian Sea

Deadweight: 3985 t

Length: 154.50 m

Breadth: 18.30 m

Depth: 13.45 m

Draught: 4.50 m

Barge carriers

17502

Alexey Kosygin

lighter carrier (barge carrier), transportation of lighters and containers.

unrestricted

Length: 264.5 m

Breadth: 32.2 m

Depth: 18.3 m

602

Julius Fucik

lighter carrier (barge carrier), transportation of lighters and containers.

unrestricted

Deadweight: 37850 t

Length: 266.44 m

Breadth: 35.04 m

Draught: 1 m

1635K

Dunaj-more

lighter

M-PR 2.0

Payload: 1078 t

Length: 38.25 m

Breadth: 11.0 m

Depth: 3.90 m

Draught: 3.17 m

609

Boris Polevoy

barge carrier, transportation of containers

10081

Sevmorput'

nuclear-powered vessel, lighter carrier (barge carrier), transportation of lighters and containers.

unrestricted

Length: 260.3 m

Breadth: 32.2 m

Depth: 18.3 m

Displacement: 61,000 tons

Main engine: 40 000 hp

Lighter Capacity: 74

Container Capacity: 1336

Passenger ships

780

OM

passenger ship, passenger transportation on local lines

Class "O" waterways, permitted in coastal marine areas

Passengers: 242

Length: 42.57 m

Breadth: 7.12 m

Depth: 2.5 m

Draught: 1.5 m

Main engine: 3D6

528B

Vasil Kolarov

cargo and passenger ship, transportation of cabin and deck passengers and related cargo

100 miles offshore

Passenger capacity: 100 persons (cabin) + 157 persons (deck)

Deadweight: 202 t

Length: 63.80 m

Breadth: 9.32 m

Depth: 5.85 m

Draught: 2.51 / 2.94 m

Main engine: diesel "R8DV 148A"

1862

Sulak

cargo and passenger ship, transportation of cabin and deck passengers and related cargo

20 miles offshore

Passenger capacity: 128 persons

Deadweight: 498 t

Length: 68.69 m

Breadth: 9.60 m

Depth: 3.70 m

Draught: 2.52 m

Main engine: 2 main engines "R8DV136A"

1454

Maria Ermolova

cargo and passenger ship, transportation of cabin and deck passengers and related cargo

unrestricted

Deadweight: 1414 t

Passenger Capacity: 200 persons

592

Kyrgyzstan

cargo and passenger ship, transportation of cabin and deck passengers and related cargo

unrestricted

Passenger capacity: cabin - 250 persons,

deck - 66 persons

Deadweight: 594 t

Length: 101.34 m

Breadth: 14.62 m

Depth: 5.73 m

Draught: 3.58 / 3.98 m

Main engine: diesels "8DR 43/61"

Seefa 340

Mikhail Kalinin

cargo and passenger ship, transportation of cabin and deck passengers and related cargo

unrestricted

Length: 122.15 m

Breadth: 16 m

Draught: 5.18 m

Main engine: 2 MAN diesel engines

1085

Odessa

cargo and passenger ship, transportation of cabin and deck passengers and related cargo

unrestricted

Deadweight: 2137 t

Passenger capacity: 500 persons

Length: 136.1 m

Breadth: 21.53 m

Draught: 5.80 m

Depth: 12.90 m

125

Pobeda

cargo and passenger ship, transportation of cabin and deck passengers and related cargo

unrestricted

Passengers: 432 (cabin) + 150 persons (deck)

Deadweight: 5295 t

Length: 153.9 m

Breadth: 18.5 m

Depth: 9.0 m

Draught: 5.06 / 7.49 m

Main engine: 2 diesel engines "Sulzer-8SM68"

P-1765

Belorussija

cargo and passenger ship, transportation of cabin and deck passengers and related cargo

unrestricted

Deadweight: 2402/1670 t

Seefa 750

Ivan Franco

cargo and passenger ship, transportation of cabin and deck passengers and related cargo

unrestricted

Deadweight: 5905 t

174

Aniva

cargo and passenger ship, transportation of cabin and deck passengers and related cargo

unrestricted

Deadweight: 8500/5670 t

Length: 182.15 m

Breadth: 22.50 m

Depth: 12.40 m

Draught: 7.11 m

Leonid Sobinov

cargo and passenger ship, transportation of cabin and deck passengers and related cargo

unrestricted

Passenger capacity: 800 persons

Deadweight: 8834 t

Length: 185.39 m

Breadth: 24.48 m

Depth: 11.35 m

Draught: 7.49 / 8.56 m

825

Maksim Gorky

cargo and passenger ship, transportation of cabin and deck passengers and related cargo

unrestricted

Passenger capacity: 792 persons

Deadweight: 5766 t

Length: 194.71 m

Breadth: 26.63 m

Depth: 16.40 m

Draught: 8.27 m

286

SP

ferry boat, transportation of passengers, vehicles

"R"

Length: 30.26 m

Breadth: 8.76 m

Depth: 1.4 m

Displacement: 119.2 t

Draught: 0.54 m

B-492,493

Georg Ots

cargo and passenger ship, transportation of cabin and deck passengers and related cargo

unrestricted

Deadweight: 1658/1642/1813/1719 t

Passenger capacity: 620/760 persons

331

VT, VTU

passenger ship, passenger transportation on local lines

"L"

Passenger capacity: 171 persons

Length: 49.3 m

Breadth: 8.28 m

Depth: 2.6 m

Overall height: 7.28 m

Main engine: 6CHSP18 / 22

485M

Raduga

coastal marine passenger ship

"R1,2"

Passenger capacity: 100 persons

Main engine: YaMZ-236M2, 1 x 174 kW

543

Alupka

cargo and passenger ship, transportation of cabin and deck passengers and related cargo

100 miles offshore

Passengers: 102 persons (cabin) + 110 persons. (deck)

Deadweight: 178 t

Length: 63.80 m

Breadth: 9.32 m

Depth: 5.85 m

Draught: 2.68 / 3.02 m

Main engine: diesel "R8DV 148A"

593

B.K. Baba-Zade

marine passenger ship

Length: 82.4 m

Breadth: 13.9 m

Displacement: 1875 t

Draught: 3.6 m

930

Plastmassovyj-1

passenger ship

"L"

Length: 25 m

Breadth: 3.8 m

Depth: 1.4 m

Draught: 0.5 m

Passenger Capacity: 65 persons

Main engine: 150 hp

301

Vladimir Ilyich

passenger ship, transportation of passengers on inland waterways

"O"

Length: 125 m

Breadth: 16.7 m

Depth: 15.96 m

Draught: 2.76 meters

Passenger Capacity: 360 persons

1430

Alexander Green

motor ship, passenger boat

marine coastal with sea waves up to 4 points

Deadweight: 24 t

Length: 33.50 m

Breadth: 5.30 m

Depth: 2.55 m

Draught: 1.33 / 1.53 m

Main engine: diesel engines "12CH 15/18" of brand 3D12A

1462

Rejdovyj

coastal marine passenger ship

marine coastal

Passenger capacity: up to 70 persons,

Deadweight: 14 t

Length: 23.15 m

Breadth: 6.24 m

Depth: 2.80 m

Draught: 1.85 m

1875

Nahodkinskij rabochij

passenger boat

marine coastal

Deadweight: 39 t

Length: 38.35 m

Breadth: 6.7 m

Depth: 2.9 m

Displacement: 250 t

Main engine: diesel 8CHNSP18 / 22 (DRA-400)

82470

Grom-1

motor yacht

M3.0

Deadweight: 16 t

Draught: 1.49 m

Length: 39.5 m

Breadth: 8.4 m

Depth: 3.3 m

Main engine: Volvo Penta D 12 D

Docks

764

PD-57

floating dock, docking vessels

R1,2

Lifting capacity: 1200 t

Length: 94 m

Breadth: 10.6 m

P-39

floating dock, docking vessels

R

Length: 25.5 m

Breadth: 21 m

Depth: 1.8 m

Displacement: 585 t

Draught: 1.4 m

Lifting capacity: 250 t

826

floating dock, docking vessels

Length: 83.80 m

Breadth: 28.40 m

Draught: 10.44 m

Lightweight draught: 1.0 m

Gas carriers

289

Moscow City Council

gas carrier

type of cargo: ammonia, propylene, butadiene, butylene, propane, butane.

unrestricted

Deadweight: 55728 t

Length: 233.98 m

Breadth: 35.8 m

Depth: 22.8 m

Draught: 12.2 m

Main engine: diesel BMZ 9DKRN80 / 160-4

Technical Fleet

464

Chernomorskaja-1

scow, soil transportation from dredgers

R3

Length: 55 m

Breadth: 10.4 m

Depth: 4.3 m

Displacement: 1382 t

Draught: 3.5 m

Main engine: 6CH25 / 34-2

539

Dnepr

scow, soil transportation from dredgers

unrestricted

Length: 55.55 m

Breadth: 10.4 m

Depth: 4.3 m

Draught: 3.6 m

Deadweight: 888 t

Speed: 8.8 knots

Main engine: diesel engine 6CH25 / 34

P1650

Saulkrasty

scow, soil transportation from dredgers

R1

Length: 56 m

Breadth: 11 m

Depth: 4.44 m

Draught: 3.62 / 3.7 m

Displacement: 1786/1825 t

Deadweight: 1060 / 1074.1 t

P-45

Volgar' / Ural / Angarskij

pusher, pushing and towing non-self-propelled vessels

R

Length: 32.3 m

Breadth: 7.8 m

Depth: 1.3 m

Displacement: 216.6 t

Draught: 1.41 m

Main engine: diesel 8CHNSP18 / 22

Project 911B

RT-300

pusher, pushing and towing non-self-propelled vessels

Length: 28.6 m

Breadth: 6.9 m

Draught: 1.08 m

Deadweight: 13.73 t

Main engine: 6CHSP 18/22

1721L

BTK

tug, towing dry cargo trains and oil barges with oil products of all classes

R

Length: 43.2 m

Breadth: 16.86 m

Depth: 2.3 m

Draught: 1.0 m

Main engine: 2h270 kW

371

Admiralteets

service boat

O

Length: 12 / 12.56 m

Breadth: 3.06 / 3.06 m

Depth: 1.64 m

Displacement: 8.87 / 9.83 t

Draught: 0.6 / 0.63 m

411

Rabotnica

non-self-propelled dry cargo vessel

R1,2

Displacement: 447 t

Length: 36 m

Breadth: 6.9 m

424

Steregushhij

fire boat, emergency assistance

O 2.0

Displacement: 56.4 t

Length: 16.55 m

Breadth: 3.96 m

431

Georgij Nalivajko

dredger

R3-RSN

Length: 66.70 m

Breadth: 12.80 m

Depth: 5.20 m

Draught: 3.85 m

Deadweight: 621 t

Displacement: 2491 t

Main engine: 8NVD48-A2

809

BTT

pusher, pushing and towing self-propelled vessels

R

Length: 22 m

Breadth: 5.5 m

Depth: 1.3 m

Draught: 0.86 m

Main engine: 3D6

610

Eridan

bunker, bunkering of all types of vessels

unrestricted

Length: 73.5 m

Breadth: 14.3 m

Depth: 6.50 m

Draught: 5.30 m

Displacement: 4450 t

Deadweight: 3326 t

Main engine: "8NVD 48A-2U"

805

Neva-3

dredger

unrestricted

Length: 61.08 / 57.9 m

Breadth: 10.8 m

Draught: 2.7 m

843

Atlant

rescue tug assisting emergency and distressed ships

unrestricted

Length: 52.18 m.

Breadth 11.00 m.

Depth: 5, 79 m.

Displacement: 1128 t.

Main engine: two diesel engines 6CHN 31.8 / 33

1427

Poljarnik

tug for icebreaking and towing operations

M

Length: 20.30 m

Breadth: 4.28 m

Depth: 2.55 m

Draught: 1.43 m

Main engine: 6CHSP18 / 22

944

platform barge, transportation of coal, mineral construction materials, heavy and bulk cargo

R

Length: 46.42 m

Breadth: 10.04 m

Depth: 2 m

Displacement: 412 t

Draught: 1.11 m

1453

Bars

rescue tug assisting emergency and distressed ships

R1

Length: 92.8 m

Breadth: 10.62 m

Depth: 7.7 m

Draught: 5.9 m

1454

Naporistyj

rescue tug assisting emergency and distressed ships

unrestricted

Deadweight: 408 t

Length: 58.3 m

Breadth: 12.6 m

Depth: 5.9 m

Draught: 4.6 m

1458

Metel'

rescue tug assisting emergency and distressed ships

Length: 27.07 m

Breadth: 6.64 m

Depth: 2.68 m

Draught: 1.5 m

Displacement: 90 t

1459

Pilot 3

pilot boat, delivery and removal of pilots from ships

unrestricted

Length: 23.1 m

Breadth: 5.8 m

Displacement: 88.5 t

Draught: 1.8 m

1496

MB

tug, towing non-self-propelled vessels

unrestricted

Length: 23.40 m

Depth: 2.60 m

Breadth: 5.70 m

Draught: 1.84 m

Main engine: 8CHNSP18 / 22

07521

MB

tug, driving convoys of dry cargo and liquid barges

M-PR

Length: 50.2 m

Breadth: 10.4 m

Depth: 3.5 m

Draught: 2.45 m

Main engine: 6-27.5A2L

H-3291

OT-2400

tug, driving convoys of dry cargo and liquid barges

Length: 51.62 m

Breadth: 12.02 m

Depth: 3.3 m

Draught: 2.3 m

Main engine: 6CHRN 36/45

1509

Breeze

anchor vessel

M-SP

Length: 23.463 m

Breadth: 6.18 m

Depth: 2.62 m

Draught: 1.38 m

Deadweight: 27.64 t

Main engine: 3D6N-235S2

1517

Arax

relocation operations of dredger

R3

Length: 54.7 m

Breadth: 13.7 m

Depth: 4.5 m

Draught: 3.5 m

Deadweight: 953 t

Main engine: 6ЧН 25/34 (USSR)

1582

SB, OS

bunker ship, bunkering

R3

Length: 29.5 m

Breadth: 7.58 m

Depth: 5.6 m

Displacement: 460 t

Draught: 3.12 m

Main engine: diesel 6CHNSP18 / 22

1796

Astrakhan

marine floating crane

O 2.0

60 t

1807

Yakub Kyazimov

floating crane

R3

Deadweight: 343 t

Length: 54.49 m

Breadth: 14.78 m

Depth: 3.70 m

Draught: 2.16 m

Main engine: "6DR 30 / 50-6-3"

Sapsan -1

marine floating crane

R3

Deadweight: 255 t

Length: 37.8m

Breadth: 20.83 m

Depth: 3.8 m

721

Ganz

floating crane, loading and unloading

O

Length: 43.5 m

Breadth: 15.82 m

Depth: 3.1 m

Displacement: 621.7 t

Draught: 1.45 m

81050, P-108

KPL-16-30

floating crane, loading and unloading

O

Length: 52 m

Breadth: 15.98 m

Depth: 2.6 m

Displacement: 516 t

Draught: 1.12 m

1511

Chernomorets

floating crane, loading and unloading

R3

563

Svetlomor

oil recovery vessel

R1

Deadweight: 11,800 t

Length: 145.50 m

Breadth: 19.20 m

Depth: 10.40 m

Draught: 8.50 m

Main engine: 2 x 2000 hp

2550/3 / 2550/4 / 25505 / 205A

NMS

oil recovery vessel

R3

Length: 17.71 / 17.71 / 18.95 / 20.106 m

Breadth: 4.31 / 4.31 / 4.5 / 6.1 m

Depth: 2.4 / 2.4 / 2.4 / 2.59 m

Draught: 1.6 / 1.68 / 1.66 / 1.82 m

Main engine: 8CHSP13 / 14 (YaMZ-236) / 8CHSP13 / 14 / 8CHSP13 / 14 / 3D12A

376

Yaroslavets

tug, towing small vessels

O

Length: 21 m

Breadth: 3.98 m

Depth: 2.1 m

Displacement: 46.9 t

Draught: 1.27 m

Main engine: 3D6 (6CHSP15 / 18)

498

Saturn / Anton Mazin

tug-turner

R3

Length: 29.3 m

Breadth: 8.3 m

Draught: 3.09 m

Main engine: 6DR30 / 50-4-2 or 6DR30 / 50-4-3

889A

floating repair base

R

Length: 67.5 m

Breadth: 13.4 m

Depth: 3.7 m

Draught: 1.92 m

Main engine: DG150 / 750

04269

self-propelled boat house

R

Length: 19.5 m

Breadth: 6.5 m

Depth: 1.2 m

Draught: 0.45 m

Main engine: 2 × 120 hp

498

NBS-183

bunkering station, diesel fuel supply

R

Length: 91.7 m

Breadth: 15.1 m

Draught: 4,14 m

Main engine: DG-100/1 (U07)

101

Skadovsk

dredger

R1

Deadweight: 583 t

Length: 79.97 m

Breadth: 14.42 m

Depth: 5.20 m

Draught: 3.75 m

Main engine: "8NVDS 48A-2" and "6NVDS 48A-2"

946, B, B1, B2

MZ

relocation operations of dredger

R

Length: 15.4 / 15.33 m

Breadth: 3.93 / 4.25 m

Depth: 1 m

Displacement: 16.6 / 21.05 t

Draught: 0.42 / 0.54 m

Hydrofoils

1432

Nevka

Hydrofoil boat, high-speed passenger transport

Length: 10.9 m

Breadth: 2.83 m

Displacement: 6.0t.

Draught: 1.7 m

Passengers: 12 persons

329

Sputnik

Hydrofoil boat, high-speed passenger transport

Length 46.5 m

Breadth: 12.0 m

Displacement: 108 t

Passenger capacity: 300 persons

340ME

Raketa

Hydrofoil boat, high-speed passenger transport

O1.5 / 0.8

Length: 26.96 m,

Breadth: 5 m,

Depth: 0.8 m,

Passenger capacity: 64 persons

342M

Kometa

Hydrofoil boat, high-speed passenger transport

R3

Length: 34.6 m

Breadth: 9.5 m

Depth: 1.6 m

Passenger capacity: 124 persons

Fishing boats and trawlers

393

Mirnyj

Fishing boat, whaler

unrestricted

Deadweight: 339 t

Length: 63.59 m

Breadth: 9.50 m

Depth: 5.45 m

Draught: 4.60 / 4.99 m

Main engine: 5D50 diesel generator (USSR)

394A

Pioner Latvii

freezing fishing trawler

unrestricted

Length: 83.81 m

Breadth: 14.02 m

Depth: 10.01 m

Draught: 5.61 m

Deadweight: 1182 t

398

Andrey Zakharov

fish factory (floating base)

unrestricted

Deadweight: 7737 t

Length: 162.17 m

Breadth: 20 m

Depth: 9.7 m

Draught: 7.02 m

1386

Gorizont

super trawler

unrestricted

Deadweight: 3145 t

Length: 111.30 m

Breadth: 17.30 m

Depth: 8.20 m

Draught: 6.52 / 7.29 m

Main engine: diesel "6L525nPW"

Offshore vessels and platforms

1540

Baky

floating drilling rig

Displacement: 11,200 t

Depth: 60 m

10170

Shelf

floating drilling rig

Displacement / Draught average:

empty 11600 t / 4.75 m

at the transition 13800 t / 5.60 m

production (while drilling) 19770 t / 14.30 m