This year, in February, our company asap carried out for the m/v "ADMIRAL DE RIBAS" (IMO No. 9106900, design 92-063) the following operational documentation:
- Calculation of permissible residual sizes of hull elements
- Actual hull strength calculation
- Stability booklet for the Master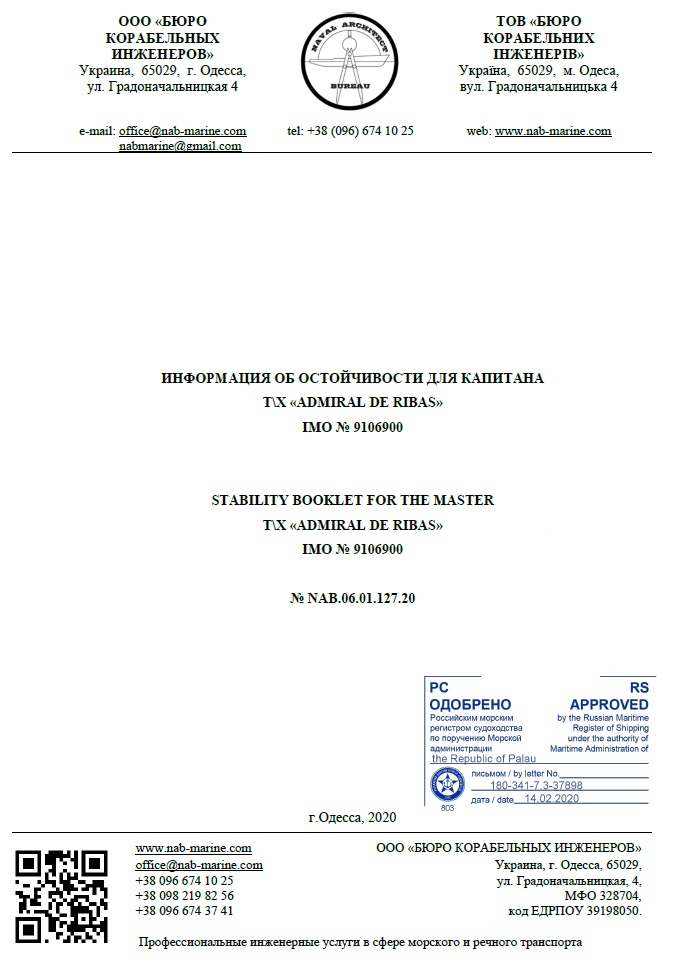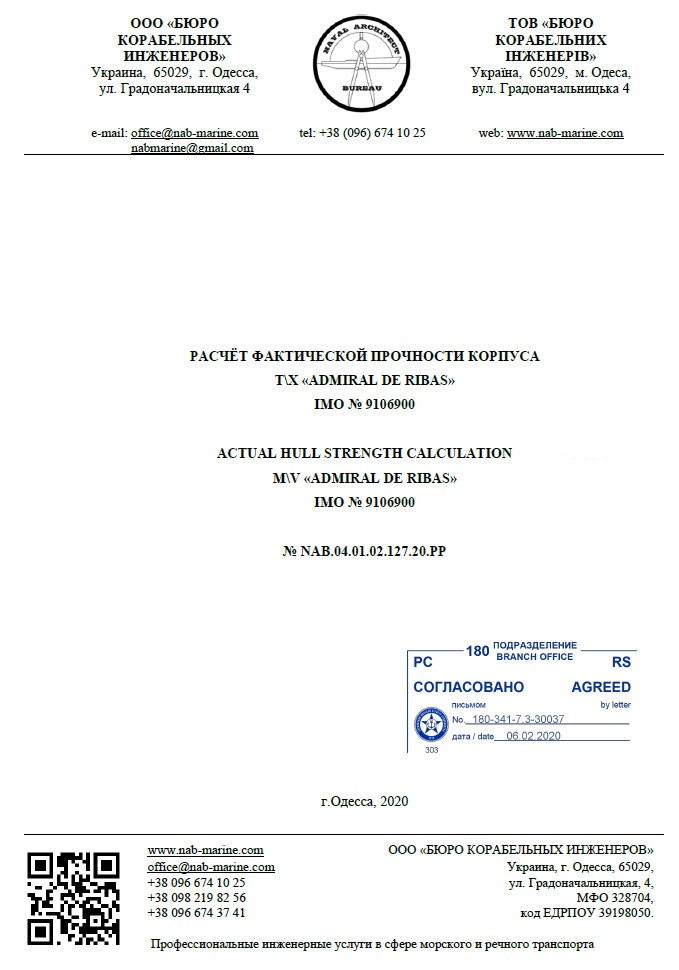 The documents were developed because the vessel was moving under the supervision of the Russian Maritime Register of Shipping.
To get the ice category Ice1, a hull reinforcement scheme in fore part was also fulfilled.
The performed calculations showed that the strength and stability of the vessel meets the requirements of the RMRS Rules 2020 for an unrestricted navigation area.
After approving of the documentation developed by "NAVAL ARCHITECT BUREAU" in RMRS, the vessel gets the appropriate class, and is successfully operating