Naval Architect Bureau continues to develop operational documentation for the m/v "VOLGODON 79" (project 507B, former name "Delphinus", "Volgo-Don 233", IMO number 8871687).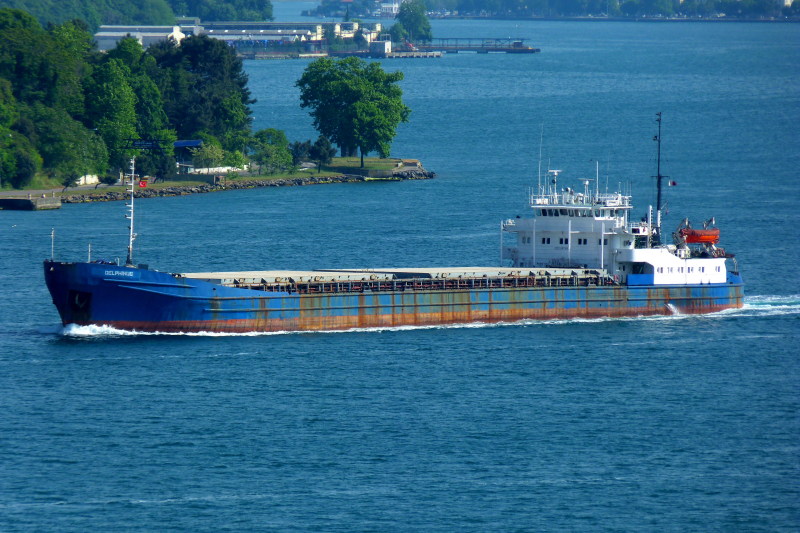 At Shipowner's request our company has carried out:
- Actual hull strength calculation
- Stability and Strength Booklet for the Master
While fulfilling the Stability Booklet, our specialists revealed inconsistencies in the Cargo Plan of the vessel, which was immediately reported to the Shipowner and promptly adjustments were made.
As the calculations showed, the stability of the vessel in all typical loading cases satisfies the requirements of the RMRS Rules for the restricted area of navigation R3-RSN.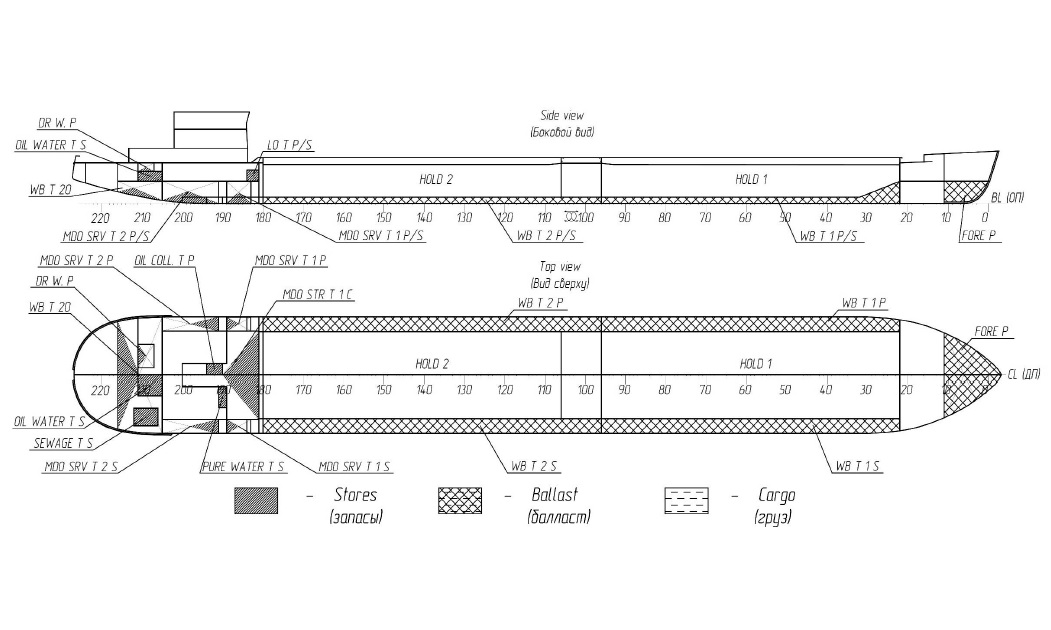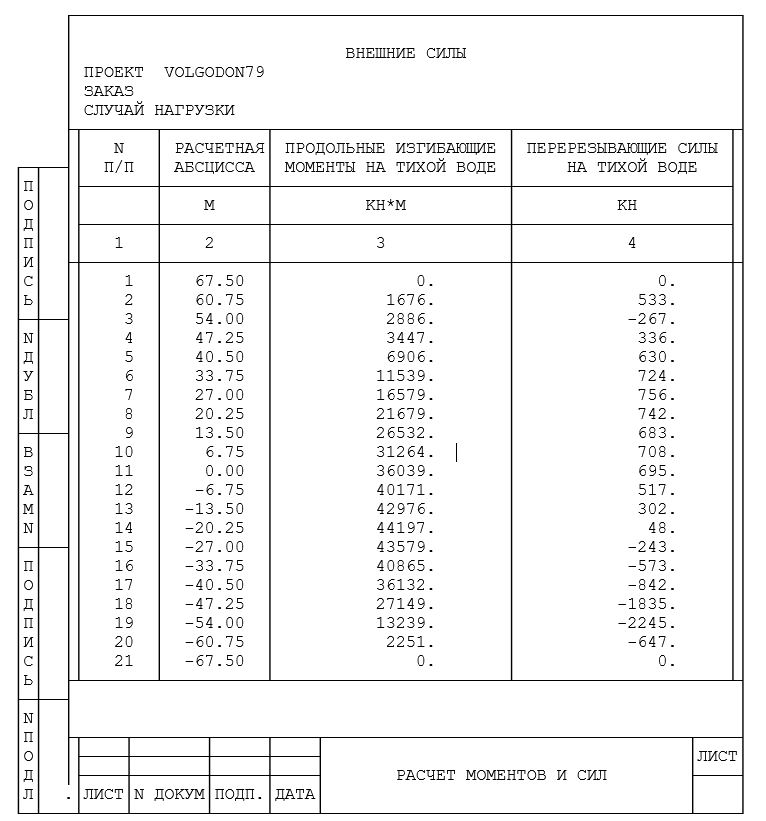 Geometric characteristics of the hull cross sections were determined using the «TIBRUS» software package developed by our company (Certificate of type approval of the RMRS computer calculation program No. 18.80007.180 dated 03/14/2018).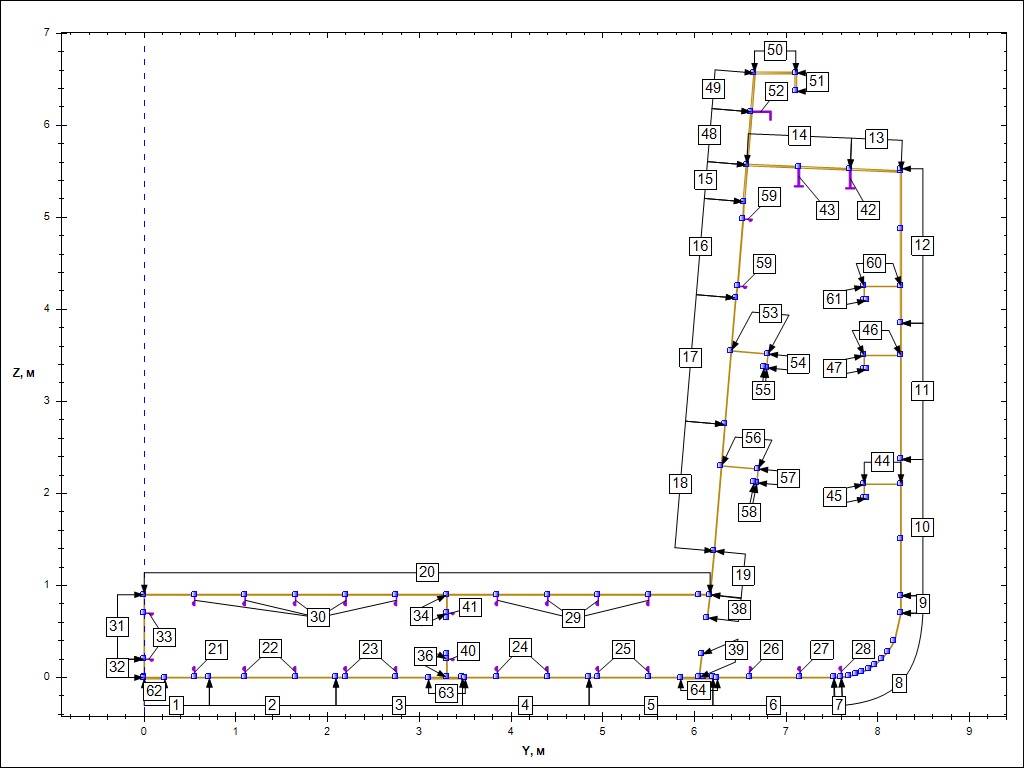 Strength calculations were performed in accordance with the requirements of the RMRS Rules 2020 and showed that the vessel has a lack of longitudinal strength of 12.5% ​​for class R3-RSN with a limitation of 3.5 m of a wave height of 3 percent probability.
By agreement with the Shipowner, considering the specifics of the operation of the vessel, an additional restriction on the wave height of 2.5 m was justified and assigned for VOLGODON 79, which helped the Shipowner to escape the vessel's reinforcement.
It should be noted that such a decision to additionally limit the wave height is not always popular, since this restriction must be strictly fulfilled, which increases the downtime of vessels in ports, especially in winter.